The Mission of AudioNetworks is to improve the quality of digital sound in any type of application.
The various use of Audio Electronics, in Home Audio, on Internet and in telecommunications all suffer of a level of quality insufficient to generate the emotion that human voice and music have been created to transmit, resulting in unacceptable degradation, de-humanization and ruining their simple reason of existence.
By combining extreme mathematical research with deep knowledge of the Audio signal characteristics accumulated by engineers having worked for up to 20 years in Audio advanced research, AudioNetworks redefines the proper process with which the sound ise manipulated in the digital domain to avoid loosing its own essential quality.

The AudioNetworks Dase Technology

Improving Audio quality where the signal has been compressed and decompressed, the DASE technology software improves dramatically the Audio files, especially the voice quality or the ambiance in musical contents.

Audionetworks uses the DASE technology on various supports inside products as well as a separate business to business licensing.



The AudioNetworks Leonardo Technology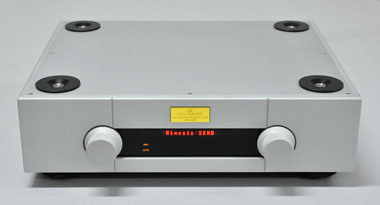 With the fast growth of the ultra-high-end Home AV market , AudioNetworks has found a big potential for one of its most intersting technologies. Called Leonardo, this technology allows to correct time-distortion created in both recording and playback environment.
Leonardo has been systematically implemented in the latest products of Goldmund, a sister company dedicated to create the most advanced playback systems for Home use.